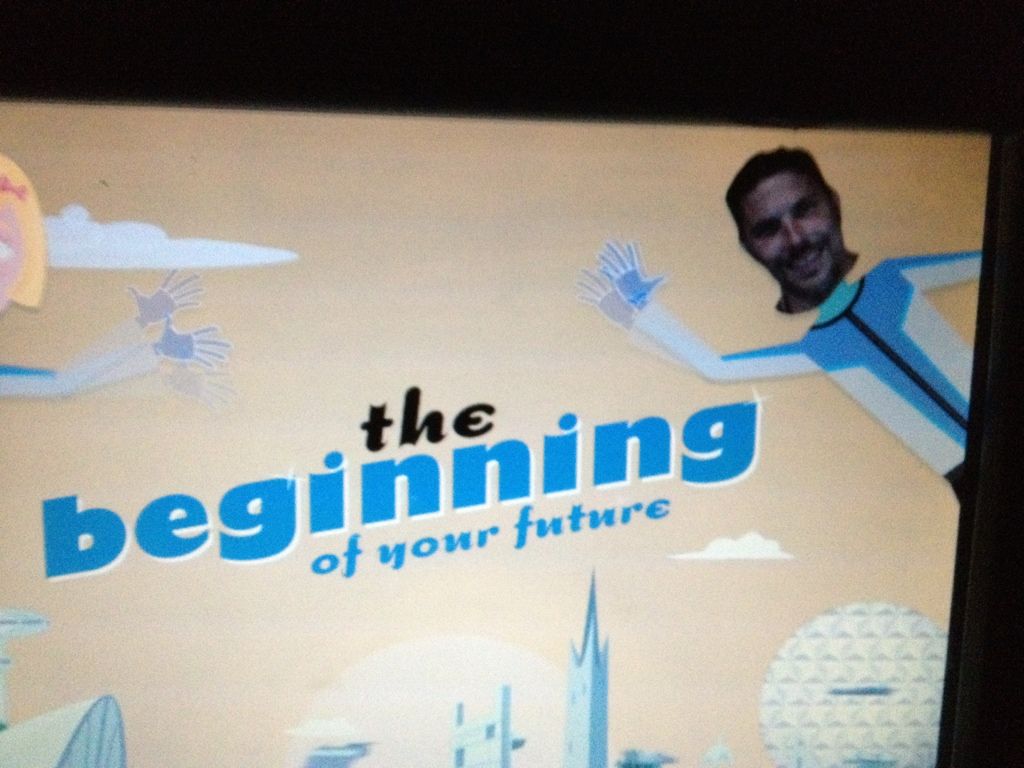 Spaceship Earth
Spaceship Earth at Epcot has gone through several changes over the years.
Although I was more of a fan of the earlier years of the attraction (specifically the Walter Cronkite narration), the newest version is still a lot of fun.
The current version is interactive and allows you to create your own "future" while in the descent portion of the ride. I snapped this shot right near the end of the attraction. You will notice my little image in the upper right corner.